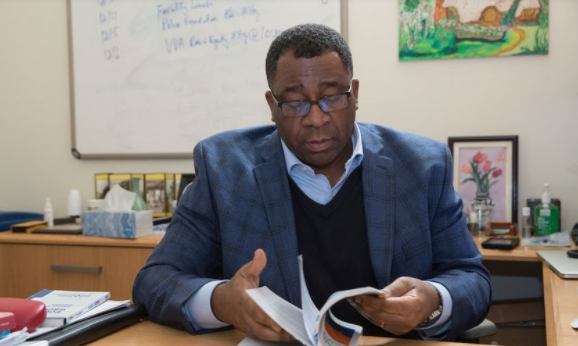 Experts from UVA's Frank Batten School of Leadership and Public Policy, the UVA School of Law and the University Police Department held a four-part series examining Derek Chauvin's ongoing trial for the death of George Floyd, a Black man accused of using a counterfeit $20 bill at a convenience store on May 25, 2020. Floyd was pronounced dead shortly after then-Officer Chauvin kneeled on his neck for 9 minutes and 29 seconds during an arrest that appeared otherwise non-violent. During the ongoing trial, witnesses have described their own trauma from being present at the scene and feeling powerless to intervene or help in any way.
 
In the first event of the series, "Navigating the Derek Chauvin Trial for the Murder of George Floyd: Understanding the Case," Anne Coughlin, the Lewis F. Powell, Jr., Professor of Law at UVA, led a discussion of the legal landscape of the ongoing trial. Coughlin outlined the charges and what they meant, where the case stood on April 7, and what to expect moving forward in the coming weeks. She also discussed the charges that were not brought, and why. 
At the second event, "At an Inflection Point: The Law & Policing," on April 14. UVA Law professor Anne Coughlin and Batten School professor Brian N. Williams co-moderated a panel discussion that drew upon subject matter experts who discussed a range of police topics, including the history of the profession, its culture, standards and training, accountability mechanisms and future efforts to reform.
The two final events addressed "Opportunities for Advocacy and Healing" and "Reflecting on the Verdict."