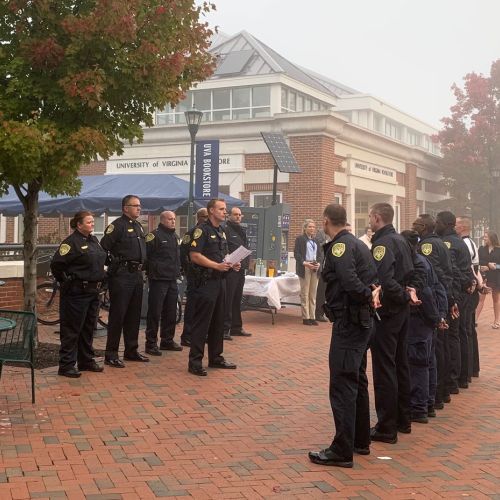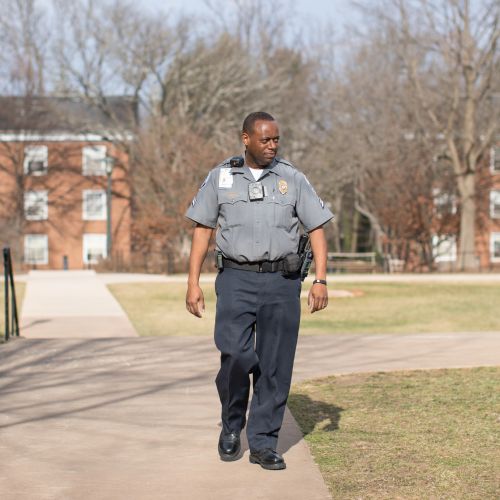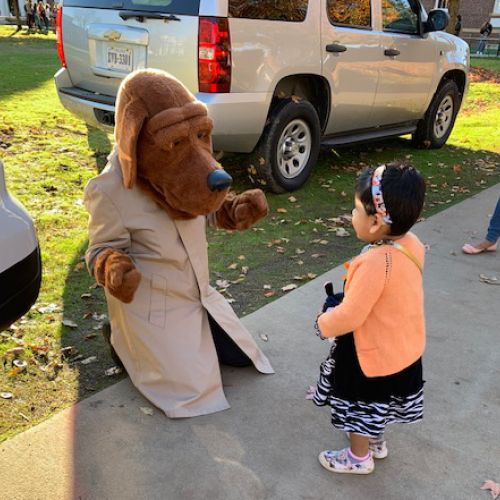 The women and men of the University of Virginia Police Department are proud to have the privilege to serve everyone who lives, works, attends, and visits UVA. Each one of us makes it our priority to connect everyday with members of the community we serve to develop the personal relationships necessary to build and sustain a safe and healthy environment. Although safety is paramount to our work, relational policing is the heart of who we are and how we serve our students, faculty, staff, and visitors. 
In addition to uniformed police and security personnel, our department is home to specialists in many fields: criminal investigations, crime prevention and analysis, explosive detection, threat assessment and emergency management, and a host of other services that equip us to keep our community safe. But beyond our expertise, we are driven by dedication and commitment to the values of honor, respect, fairness, dignity, and the preservation of our Constitutional liberties to serve our community.. 
Timothy J. Longo, Sr.
  Associate Vice President for Safety and Security and Chief of Police 
Image
UPD and Local Partners Train to Respond to Active Threats
The regional exercise was part of a yearlong series to train responders who would answer the call for active threat on Grounds. 
Image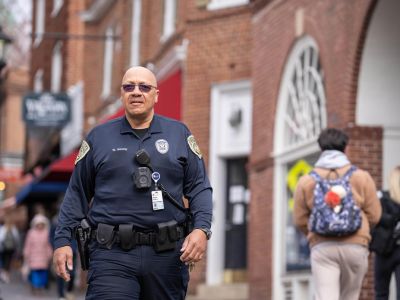 UVA, Charlottesville, Albemarle Collaborate to Address Gun Violence Trends
Image
Active Attack Prevention and Response Video
Academic division employees and UVA Health Team members are encouraged to view the training video in Workday.