Image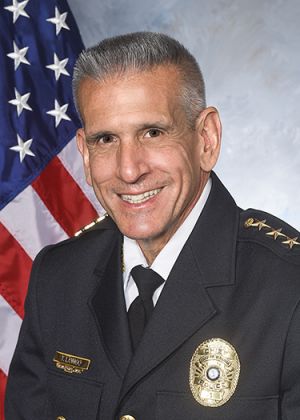 Associate Vice President for Safety and Security and Chief of Police
Timothy J. Longo, Sr.
434-924-7166
Email
The University of Virginia Department of Safety and Security (DSS) encompasses the University of Virginia Police Department and the offices of Clery Act Compliance and Youth Protection, Emergency Management, Safety and Security Technology, and Threat Assessment.  Collectively, these departments create a synergy that maximizes our opportunity to provide the University community with a safe environment conducive to the goals of education, research and patient care.
The University Police Department is the largest department within DSS, and is nationally accredited by the Commission on Accreditation for Law Enforcement Agencies. The department offers our community a full range of services, including 24-hour patrol, investigations and crime prevention activities. The effectiveness of these efforts largely depends on community trust between the police and those they serve. The dedicated women and men of the University of Virginia Police Department stand with our community for justice and peace, and are fully committed to fair, equitable, and transparent policing strategies.
In partnership with our police department, the offices of Emergency Management,  Safety and Security Technology, and Threat Assessment are critical to our community. State-of-the-art security technologies, coupled with a catalog of emergency notification systems, and a best-in-class Threat Assessment program provide for the safety and well being for nearly 50,000 people who occupy our Grounds each day.
Our emergency notification systems include those designed to send text messages, activate desktop computer alerts, or sound sirens allowing us to quickly alert the community of a dangerous situation. Simultaneously, our Emergency Management teams construct and lead our preparation, response, and recovery efforts for all hazard and emergency situations.
Our Director of Threat Assessment leads a multi-disciplinary team of subject matter experts and support staff across the University landscape. The team meets weekly to assess vulnerabilities, examine emerging trends, and discuss best practices in preserving a safe and healthy community for our students, faculty, staff and visitors.
I am incredibly proud of our Safety and Security Team, and credit them with our success in keeping safe those who live, work, and visit our University community.
---