Image
UPD Trains with Local Partners to Respond to Active Threats on Grounds
The exercise was part of a yearlong series at UVA to train individuals who would be involved in responding to an active threat on Grounds. 
Image
UVA Launches New Online Master's of Public Safety Program
The School of Continuing and Professional Studies (SCPS) at UVA has launched a new online Master's of Public Safety program.
Image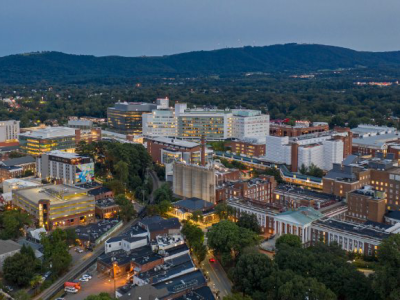 Active Attacker Training for UVA
Although incidents involving active attackers at universities and medical centers are rare, it's important to learn how to prepare and respond. Registration is now open for training on Oct 11, noon to 1pm.
Bryant Hall Named Deputy Chief of Police
Captain Bryant Hall was promoted to the rank of Deputy Chief of UPD at a ceremony in the Rotunda surrounded by his family, colleagues, and University leaders.